Categories
Categories
Brands
Brands
Blog
Posted by on
Have you had this happen to you? You have a piece of furniture in mind – a sofa with a unique shape and colour, a dining room sideboard and table that fits your space exactly, a dresser in a certain style and finish – but no matter how much you search, you can't find what you're looking for? It's SO frustrating! But wait – before you settle for a compromise – have you considered custom furniture?
You'll be pleasantly surprised at the affordability of custom furniture, and what's more, you will get exactly what you're looking for. And consider this: you can create furniture that is uniquely yours. How exciting is that?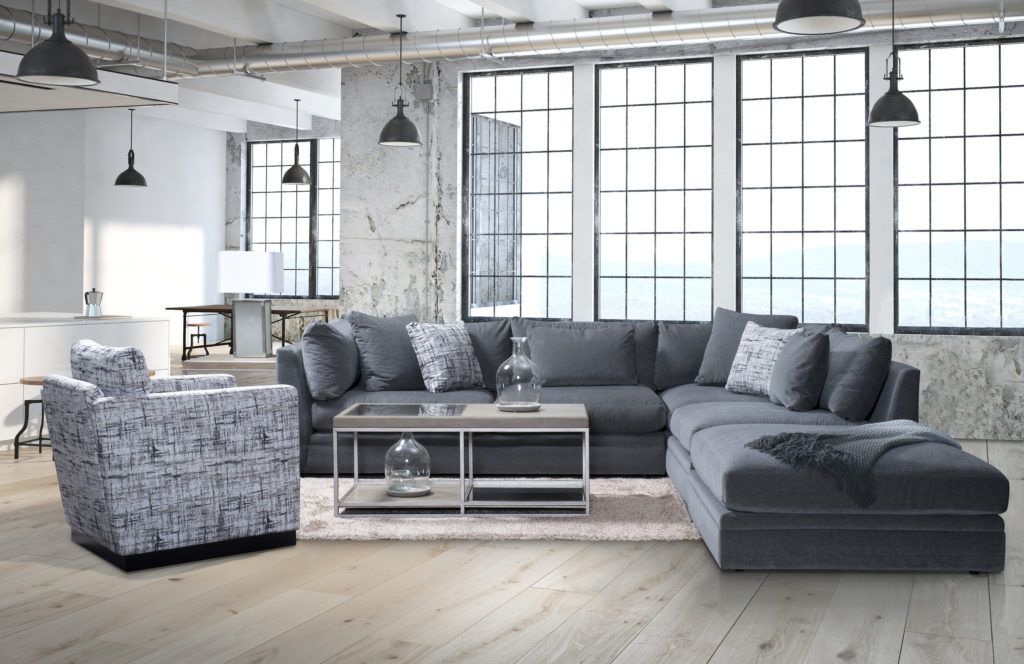 Here are some other reasons to explore custom furniture:
Material Choice.Beyond selecting the colour and pattern you want for upholstered pieces, in some cases, you can also choose the texture, durability, water resistance and allergen profile of the material.
Perfect Fit.With custom furniture, you can accommodate your home's distinctive features – for example, a bay window, an awkward gap, or a very narrow space. You can create a piece for a precise, tailored fit.
Long Lasting.Custom furniture is typically made from high quality materials using excellent craftsmanship. These pieces will stand the test of time and provide outstanding value.
Personality. Many custom pieces tell a story, they are wonderfully special; the care that went into designing and creating them is evident. Your custom furniture can add a piece of you to your home.
It can be a little daunting to consider creating a piece of furniture from scratch. In fact, there are degrees of customization depending on your needs. You can do minimal customization by simply choosing your sofa/chair upholstery from a wide variety of fabric/leather options and for wood pieces, selecting the finish/colour of the wood. Or, you can go a step further with your upholstered furniture and create the size and configuration you need for your home – making a sofa condo-sized for example, or reconfiguring it as a loveseat, chair or sectional. Finally, you can go fully customizable, designing every aspect of a piece – including size, shape, arm style, leg style, and of course, fabric and finish.
Most importantly, when you're purchasing custom furniture, be sure to choose a reputable partner that you can count on for expert guidance. At Sterling House Interiors, professional designers and an informed sales team are available to help you every step of the way.